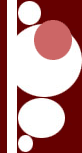 Trumpimp Merchandise
Cool stuff for Trumpimps or Wannabes
Well, this idea seems to have been a little bit of a flop, which sucks, I thought that the hats were a cool idea, but since I have gotten absolutely no feedback, I stopped pursuing information on them. If still want one, e-mail
Strength
.

T-Shirts- the official 2002 neon shirt of the Trumpimps is being designed at this point. Sorry for any inconvenience, but the back will be close to the 2001 model, as seen under the rituals/traditions page. The front is going to be as cool, or even cooler, keep an eye out! Available in white only.
Decals- Well, we still are selling decals of the "T" seen on the home page. Definitely the coolest thing to put on your car. However, the Limited Edition Trumpimp Guy decals have sold out and will never be produced again. If you have one, consider yourself lucky. Available in neon green and bright blue only.
Baseball Caps- The new baseball caps are being designed as we speak. The tentative plan is to have the "T" on the front with the Trumpimp right behind the left ear. Available in black only.

We are now waiting on the supply truck to come in with the new decals and shirts, so if you want one, please e-mail
Strength