Strength and Roger Ingram backstage at the Hollywood Bowl.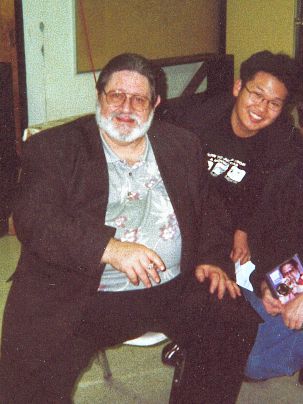 Check it out! It's trumpimp Hung sittin' by the legend himself, Bobby Shew! Hung had Bobby sign his actual shoe, but sadly, the autograph faded from Hung's habit of walking with shoes on.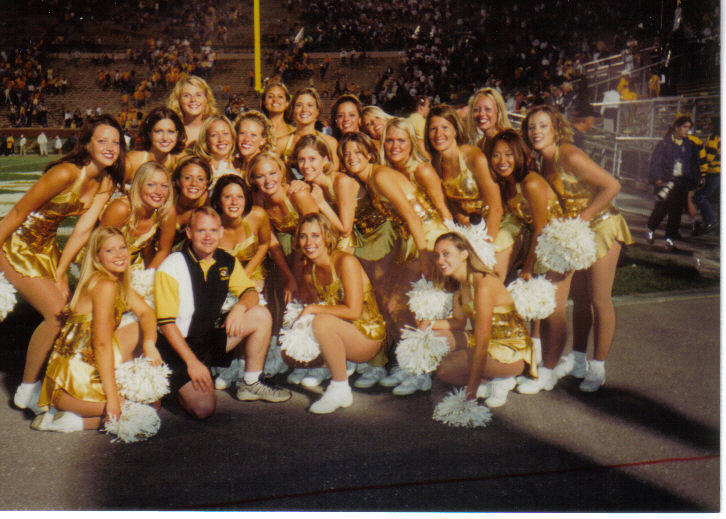 Look out, it's Jeremy Stanek and just a few of his many girlfriends, The University of Missouri's renowned

Golden Girls

dance squad! Yowza!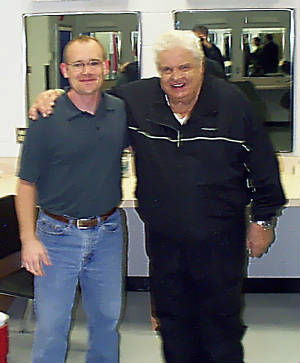 Hey look! It's Jeremy and Maynard! Fall of 2004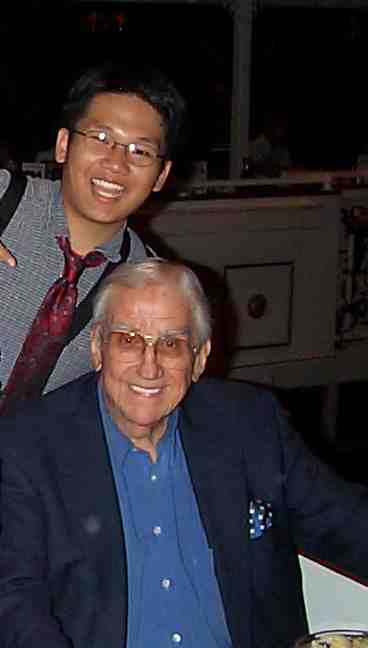 Hey, check it out, it's that unmistakeable late night sidekick! No, not Hung Truong, the guy below him, Ed McMahon!